2024 TOUR DATES
May 20 -30



September 14 – 24
Cathedrals covered in dazzling gold mosaics, lively outdoor markets, wine tastings in private estates, and the best preserved Greek ruins in Europe are just part of this 11-day  journey through the sunny island of Sicily.

In the heart of the Mediterranean Sea, and the crossroads of past civilizations, Sicily has been left a rich legacy of Greek, Roman, Arab, Norman, Spanish art and architecture.  Walking through narrow medieval streets and standing before ancient Greek temples it's easy to imagine life in another era. But we also get to enjoy present day Sicilian life which is still a vibrant land of contrasts. Let's explore the topographical variety of this beautiful island, from sculpted coastlines to steaming volcanoes. All while partaking in an endless variety of local dishes, sweet desserts, and bold wines. Andiamo!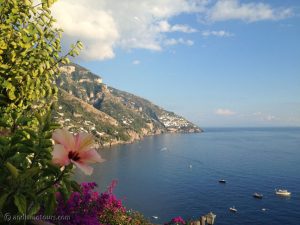 Click on tabs below for tour dates, prices, and more details
Call Toll-Free at 888-313-6380
HIGHLIGHTS: Palermo, Monreale, Cefalù, Segesta, Erice, Trapani salt flats, Marsala winery tour, Roman Villa Casale, Valley of the Temples, Modica, Noto, Syracusa, Taormina, Sicilian cooking lesson.
The Sicily Tour includes:
• Accommodations in first-class hotels for 10 nights
• A private small coach bus with driver
• An experienced full-time guide throughout the tour
• All breakfasts, 5 dinners and one lunch
• Winery tour and tasting in Marsala
• Modica chocolate factory tour and tasting
• Tour the Valley of the Temples, Roman Villa Casale, and ancient Syracuse
• Hands-on Sicilian cooking lesson
• Staying in beautiful smaller towns such as Marsala and Modica
• Entrances to Palatine Chapel, Monreale Cathedral, Segesta, Valley of the Temples, Villa Romana del Casale, Syracuse Archeological Park, Taormina's Teatro Greco
• Local licensed guides in Palermo, Agrigento, Villa Romana, and Syracuse
• All gratuities
May 20 - 30
11 Days / 10 Nights
Small Group (10 to 16 people)
All Excursions Included
Gratuities Included
Join Now
Sept 14 - 24
11 Days / 10 Nights
Small Group (10 to 16 people)
All Excursions Included
Gratuities Included
Join Now
Prices are per person, double occupancy. Single Supplement: $695
This is a land-only package. You can make your own flight arrangements and use frequent flyer miles if you have them. Does not include: transfer from and to airport, airfare, city taxes, or any other personal travel expenses. When you sign up for one of our tours we will send out information including tips on booking a flight, obtaining travel insurance, and packing for your trip. Our aim is to to prepare you in advance so that you can travel with confidence.
And if this is your first visit to Italy we would highly recommend that you consider arriving a day or two early. Early arrival is a great idea for getting over jet lag in time for your tour.
Reservations are accepted and confirmed upon receipt of trip deposit of $300 per traveler, payable by check in U.S Dollars, money order, cashiers check, along with a completed and signed registration form. The balance of the tour price is due 60 days before departure. Payments not received within 60 days of travel will be considered notification of cancellation by default. Your deposit is fully refundable up to 120 days before the tour departure date. We recommend travel cancellation and interruption insurance for this purpose. There is no refund for unused portions of a tour once it has commenced. Should a trip be cancelled, payments will be fully refunded.
We strongly recommend that you purchase travel and health insurance to provide yourself protection from unanticipated medical and travel emergencies.
Day 1  Welcome to Sicily! Check into our hotel located in the historic center of Palermo, the capital of this Mediterranean island. You can rest after the flight or freshen up and start exploring a city which dates back 3,000 years. We'll meet in the early evening for a brief orientation and then enjoy a welcome dinner together at a local restaurant. Sleep in Palermo 3 nights.
Day 2  Monreale and Palermo Today we'll go on a guided street tour of Palermo's colorful outdoor markets and see some of the best examples of Arab-Norman mosaics in the world. A ride up to the hilltop town of Monreale to visit it's 12th century cathedral rewards us with sweeping views. Afterward there will be free time to explore the intricate streets Palermo.
Day 3  Cefalù This morning we take off for the charming seaside town of Cefalù. Once a fishing village, its narrow medieval streets are perfect for wandering in your free time. We'll see another splendid mosaic display in its Norman cathedral and enjoy lunch here before returning to Palermo in the evening.
Day 4  Segesta and Marsala As we depart Palermo, we'll wind through the lovely Sicilian countryside in our private coach to a beautiful and isolated Greek temple surrounded by scenic views. We will meander about Segesta, taking in the history and beauty of this spot . Then it's a short drive to the the coastal town of Marsala. Sleep in Marsala 2 nights.
Day 5  Erice and Trapani  This morning we'll start the day with a visit to the medieval mountain-top town of Erice, an atmospheric village with a provocative history relating to sanctuaries dedicated to the cult of Venus. Afterwards we'll head down to Trapani and the coastal salt pans where sea salt has been harvested for thousands of years. A lunch of regional specialties at an old salt mill will literally give you a flavor of this prized condiment.
Day 6  Winery Visit and Agrigento Sicilian wine is having a moment, and Marsala wines are enjoying a renewed popularity. Today we will stop at one of Marsala's oldest producers and have a taste. Afterwards we'll drive along the southern part of the island and reach our destination of Agrigento and take in a guided tour of  the majestic Valley of the Temples, the finest Greek temple complex anywhere- including Greece. Sleep in Agrigento 1 night.
Day 7  Roman Villa Casale We'll take off for the inland town of Piazza Armerina, where the ruins of an extensive  private Roman villa remain, consisting of 63 rooms of vivid floor mosaics which have been recently restored. Then we head south to Modica, a wonderful Baroque hill town, and check into our centrally located hotel. Sleep in Modica 2 nights.
Day  8  Modica and Noto Today we'll explore this beautiful and often overlooked corner of Sicily. In Modica, we'll get a tour of a chocolate shop which makes wonderful Aztec style chocolate brought to Sicily by way of early Spanish explorers. In the afternoon we'll visit elegant Noto, with fine examples of late Sicilian Baroque architecture, as the setting sun gives the limestone facades a warm, honey colored glow. Upon our return we'll get a hands-on lesson in making an authentic Sicilian dish.
Day 9  Syracuse and Taormina Continuing East, we will arrive at the ancient city of Syracuse, which once rivaled Athens. A guided visit of the archeological area includes a Greek theater carved out of the hillside that dates back to the 5th century BC. Then we'll stroll through the picturesque island of Ortygia before heading out to the resort town of Taormina within view of Mt. Etna, one of the world's most active volcanoes. Sleep in Taormina 2 nights.
Day 10  Taormina This morning we'll begin with a walk through Taormina, an elegant town perched on a cliff with welcoming piazzas and a dramatically positioned Greek theater with Mt. Etna as its backdrop. Spend the rest of the day as you like. Tonight, we'll celebrate a marvelous trip with a farewell group dinner.
Day  11  A La Prossima  After breakfast, we'll say arrivederci and head for Catania's airport, which is 60 minutes away by taxi or bus– and our flight home.
Click on tabs above for tour dates and prices.
Would you like a trip just for your group? Andiamo!
Pick a tour itinerary and dates that work best for you. We'll work with you to make sure you have the trip of a lifetime with your own family or group of friends! Call toll-free: 888-313-6380
Email us: info@andiamotours.com